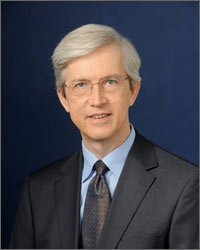 Dan O'Dowd, President and Chief Executive Officer
Dan O'Dowd, founded Green Hills Software in 1982 and has been its President and Chief Executive Officer since its inception. Before founding Green Hills Software, Mr. O'Dowd was manager of compiler and operating system development at National Semiconductor. He joined National Semiconductor in 1978 to design the architecture for the NS32000 32-bit microprocessor. From 1976 to 1978, he worked at APh Technological Consulting developing some of the first embedded development tools for microprocessors. They were used for developing the first hand held electronic games for Mattel and Mattel's line of home video games. Mr. O'Dowd received a Bachelor of Science in Engineering from the California Institute of Technology in 1976.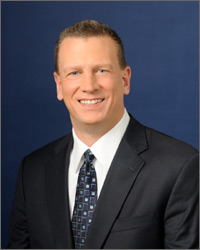 David Chandler, Senior Vice President of Sales
David Chandler joined Green Hills Software in 1993. Mr. Chandler has over 26 years of experience in direct sales and sales management of technical software and hardware products. From 1987 to 1992, he was a Regional Sales Manager at Avalon Computer Systems, a company affiliated with Green Hills Software. From 1984 to 1987, Mr. Chandler worked in direct sales at Oasys, a distributor of Green Hills Software's products whose operations have since been merged into Green Hills Software. In 1984, Mr. Chandler received a Bachelor of Science in Business Administration from the State University of New York, Brockport College.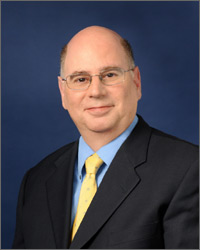 Jeffrey Hazarian, Chief Financial Officer
Jeffrey Hazarian joined Green Hills Software in 2004. Mr. Hazarian is responsible for finance, accounting, tax, and administrative operations. Before Green Hills, he spent 19 years at Tenera, Inc., a publicly held software and services provider where he served on the Board of Directors and held various executive positions, including Executive Vice President, Chief Financial Officer and Corporate Secretary. His accomplishments include the development of effective compliant accounting and business process systems that also lowered overhead costs. Mr. Hazarian is a member of the California Bar and holds a law degree from the University of California Hastings College of the Law and a BS degree in Business Administration, Accounting Option, from California State University at Hayward.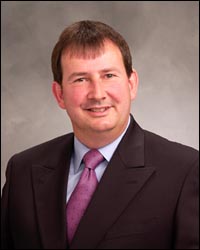 Christopher Smith, Vice President of Marketing
Christopher Smith joined Green Hills Software in 1998. Mr. Smith has 20 years experience in engineering, sales and marketing of embedded and real-time systems and software. In 1994, he joined Intermetrics Microsystems Software, Inc. (IMSI) of Cambridge, MA, to establish a European operation and fulfilled a sales and marketing role. IMSI was purchased by BSO/Tasking in 1996. From 1985 to 1994, Mr. Smith worked for a UK-based distributor of development and computer aided engineering software tools, ARS Microsystems Ltd. In 1989, he became Vice President of Sales and a board member. Mr. Smith was educated in the United Kingdom and has a background in Electrical and Electronic Engineering.
Tim Reed, Senior Vice President of Advanced Products
Tim Reed joined Green Hills Software in 2001 and is responsible for the management and sales of NRE projects, sales and business development in the Asia-Pacific region, management of Green Hills training and on-site consulting services group, as well as RTOS and hypervisor product engineering. During his time with the company, Mr. Reed has worked as a Systems Software Engineer, Field Applications Engineer for Asia-Pacific, Director of Asia-Pacific Business Development, and General Manager of Advanced Products. Mr. Reed earned his bachelor of science in engineering and applied science (computer science) from California Institute of Technology.
Jason Isaacs, General Counsel
Jason Isaacs joined Green Hills Software in 2004. Mr. Isaacs is responsible for managing and protecting Green Hills Software's intellectual property resources and ensuring that Green Hills Software complies with applicable laws and regulations. Before joining Green Hills, Mr. Isaacs practiced law at Brobeck Phleger & Harrison LLP and Heller Ehrman LLP in San Diego, specializing in technology transactions, licensing arrangements and business litigation in his representation of high growth and venture backed companies. Mr. Isaacs received his law degree from Harvard Law School and a B.A. from Brown University.