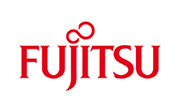 Partner name
Fujitsu Semiconductor
Product or Product Family Name
Microcontroller Families: FR81S (Fujitsu RISC), FCR4 (ARM Cortex R4), FM3 (ARM Cortex M3)
Graphics Controllers: Carmine, Jade, Emerald
Graphics authoring tool: CGI Studio
Product Type
Microcontrollers, Graphic controllers and graphics authoring tool software for industrial and automotive applications.
Product Descriptions
FCR4 (ARM Cortex R4) Microcontrollers
Fujitsu's latest addition to its automotive 32-bit portfolio is a high end line-up based on the ARM® Cortex™-R4 core and Fujitsu's 90nm embedded flash technology.
The first devices are targeting automotive instrument clusters and together with the Indigo and Emerald GDC families offer a scalable line-up to cover all cluster categories.
FM3 (ARM Cortex M3) Microcontrollers
With the ARM Cortex M3 based Microcontroller family FM3, Fujitsu offers also MCUs with an established standard CPU core. Cortex M3 is ideally suited for embedded applications which require medium performance above typical 16-bit MCUs. It's the, significantly enhanced, continuation of the ARM7 architecture. The FM3 family consists of many software and pin compatible devices, thus offering a scalable Microcontroller platform.
FR/FR81S Microcontrollers
Fujitsu's own 32-bit RISC CPU architecture FR has a long history and is used in a large number of Microcontrollers for automotive, industrial as well as consumer applications. It's a based on a powerful Harvard architecture with separated instruction and data bus. An optimized instruction set assures low code size densities and high execution speed. The latest generation FR81 is a further improved CPU core with an enhanced instruction pipeline for reduced branch penalty, with FPU for accelerated arithmetic instructions and more functional safety features.
Graphics Controllers
Fujitsu's family of graphics controllers provides optimised solutions for embedded graphic environments including car navigation, head-up displays, console displays, virtual dashboards and mobile information terminals. In addition to offering leading-edge embedded rendering capability, Fujitsu graphics controllers have a flexible layer concept, a wide range of 2D and 3D rendering functions and provide support for various screen resolutions as well as dual display outputs and video input.
The latest addition to this product portfolio is Fujitsu's MB86R11 'Emerald-L' device. MB86R11 combines the high-performance Cortex™-A9 CPU with four video inputs and up to three display outputs, enabling the high-speed image processing of video data I/O from these interfaces. For example, MB86R11 has made it possible using a single chip to develop a 360° wrap-around view system that synthesises and converts a composite image of the surroundings of a vehicle in real time from the images of four cameras mounted on the front, rear, left and right of the vehicle. A function that automatically corrects the image contrast ensures high visibility at night or when employing the screen's backlight. In addition, this function makes it possible to correct the image of TV or DVD video, making it crisp and bright. When displaying 3-D maps in a car navigation system, graphics of not only intersections — which can already be displayed in high quality using existing systems — but also streets and scenery, can be displayed using higher-resolution textures.
Supported Green Hills Products
Headquarters
Fujitsu Semiconductor Europe GmbH
Tel: +49 (0) 6103 690 - 0
Fax: +49 (0) 6103 690 - 122
Pittlerstrasse 47, D-63225 Langen
Germany
http://emea.fujitsu.com/semiconductor
Return to Green Hills Software's partner directory