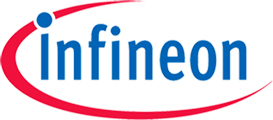 Product Type
Microprocessors and Cores
Product or Product Family Name
32-bit Arm® Cortex® Microcontroller (MCU) Families by Cypress
32-bit XMC™ Industrial Microcontroller based on ARM® Cortex-M
32-bit AURIX™ Microcontroller based on TriCore™
Product Summary
32-bit Arm Cortex Microcontroller (MCU) Families by Cypress
The PSoC and Traveo microcontroller families are based on Arm Cortex-M cores and target Automotive, Consumer and Industrial applications.
32-bit XMC Industrial Microcontroller based on ARM Cortex-M
The XMC microcontroller family is based on ARM Cortex-M cores and dedicated to applications for power conversion, factory and building automation, transportation and home appliances. The XMC1000 brings together the ARM Cortex-M0 core and market-proven and differentiating peripherals in a leading-edge 65 nm manufacturing process. XMC4000 are powered by ARM Cortex-M4 with a built-in DSP instruction set.
32-bit AURIX Microcontroller based on TriCore
The AURIX microcontroller families are based on Arm Cortex-M and TriCore cores. The AURIX microcontroller is designed to meet the needs of the most demanding embedded control systems applications where the competing issues of price/performance, real-time responsiveness, computational power, data bandwidth, and power consumption are key design requirements.
Supported Green Hills Products
Company Headquarters
Infineon Technologies
Am Campeon 1-15
855579 Neubiberg
Germany
www.infineon.com