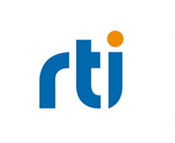 Product or Product Family Name
Connext Product Suite
Product Summary
RTI Connext is the world's leading architecture for developing intelligent distributed systems. It delivers low-latency, high reliability, scalability and security, while significantly reducing development effort, integration challenges, maintenance costs and deployment risks. Connext DDS software is the commercial leader in DDS-based software, with proven success in thousands of mission-critical systems including autonomous vehicles, connected medical devices, aerospace & defense systems, and next-generation energy systems.
RTI Connext DDS Professional. Connext DDS Professional is RTI's full-featured implementation of the OMG DDS standard.
RTI Connext DDS Secure. Connext DDS Secure enables fine-grained protection of data-in-motion using RTI Security Plugins for Authentication, Encryption, and Access Control that can be customized to meet system requirements through signed XML configuration files.
RTI Connext DDS Micro. RTI Connext DDS Micro provides a small-footprint Connext DDS product used for resource-constrained systems consisting of devices that have minimal memory, flash, CPU power or no operating system.
RTI Connext DDS Cert. RTI Connext DDS Cert is a small-footprint Connext DDS coupled with commercial-off-the-shelf (COTS) certification evidence that satisfies that highest levels of safety, including RTCA DO-178C and EUROCAE ED-12C DAL A, and, in 2020, ISO 26262.
RTI Connext Drive. RTI Connext Drive is a new RTI product and is a complete automotive-grade connectivity solution for autonomous vehicle development. Connext Drive integrates with ROS 2, AUTOSAR Classic and AUTOSAR Adaptive, for maximum flexibility and choice.
RTI Connext TSS. RTI Connext TSS is the Future Airborne Capability Environment (FACE) Transport Services Segment (TSS) that is certified conformant to the FACE Technical Standard.
RTI Connext Admin Console. RTI Administration Console is a tool to monitor and administer your distributed system, providing a dashboard of all the run-time services and their latest status, and also retrieve and display current CPU and memory usage of each host.
RTI Routing Service. RTI Routing Service enables developers to rapidly scale and integrate real-time systems that are geographically dispersed. Routing Service can be used to bridge DDS applications across different domains to support a systems-of-systems architecture, and to integrate new and legacy applications to support new product deployment and progressive system upgrades.
RTI Cloud Discovery Service. RTI Cloud Discovery Service is a stand-alone application that enables the deployment of RTI Connext® DDS applications in cloud environments where UDP/IP multicast may not be available.
Product Description
Connext DDS is a framework and Software Development Kit (SDK) that enables the modular development of autonomous applications. It provides low latency, reliable, scalable and secure communication between software components. At the same time, it supports a loosely coupled architecture that reduces the effort required to develop, integrate, maintain and evolve mission-critical and real-time distributed systems.
Processor Architecture(s) Supported
RTI Connext software runs on over 100 different processor/operating system/toolchain combinations, ranging from common Linux distributions on Intel processors, to niche real-time operating systems on custom embedded systems.
Supported Green Hills Products
Headquarters
Real-Time Innovations
232 E. Java Drive
Sunnyvale, CA 94089 USA
www.rti.com
Return to Green Hills Software's partner directory