Third Party Partners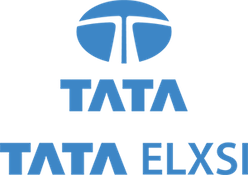 Product Type
Automotive Product Development — Embedded Electronics Software and Hardware Design Engineering Services
Product Summary

Product Design and UI — Mechanical Packaging, HMI, User Experience
Application Software — ECU application, Middleware, Protocol stack,
System Software — BSP, Driver and Firmware, OS Porting and optimization
Silicon and Hardware — SoC Development, Custom Board Design and prototyping.

Processors Supported
RENESAS — SH7264, SH7269, RZA1, R-CarE2, R-CarM2, R-CarH2, R-CarH3, RH850 (F1x, P1x, E1x, P1x-C, P1x-E, D1x), V850 (Fx4, Px4, Dx4)
Freescale/NXP — iMX6
NVIDIA — Jetson TK1
Intel — Intel Atom
Supported Green Hills Products
About Tata Elxsi:
Tata Elxsi has over 20+ years in the automotive industry and works with the production and R&D teams of OEMs and Suppliers in developing cutting edge technologies in the areas of Active Safety & Security, Infotainment & Telematics, Body & Chassis, and Powertrain & Hybrid. With over 3000+ technologists in the automotive domain, we offer end to end services from research & conceptualization to design, development & validation to product prototyping and implementation. Tata Elxsi's Automotive Center of Excellence also leverages our expertise from other industries such as consumer electronics, communications & healthcare to address the convergence of technologies. In addition, our in house design team offers services such as mechanical (CAX) design, styling & surfacing, interior design thereby helping OEMs provide world class in-car experience to their end users.
We are Auto SPICE Level 5 certified and a premium member of the AUTOSAR, COMASSO and Associate member of GENIVI alliance.
Headquarters
Tata Elxsi Limited
ITPB Road, Whitefield
Bangalore 560048
India
+91 80 2297 9123
+91 80 2841 1474
info@tataelxsi.com