Third Party Partners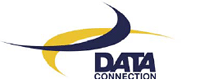 Product Type
Networking/Communications Protocol (IP Routing, VoIP, MPLS, VPNs, GMPLS, and ATM)
Product or Product Family Name
IP Routing: DC-BGP, DC-OSPF, DC-ISIS, DC-RIP, DC-PIM, and DC-IGMP
MPLS: DC-MPLS, DC-RSVP, DC-LDP, DC-CR-LDP, DC-VPN, DC-GMPLS, and DC-LMP
VoIP: DC-SIP, DC-MGCP, and DC-MEGACO
ATM: DC-ATM
Product Summary
With over 23 years of experience, Data Connection has established itself as the one-stop shop for high quality network protocol software, providing OEMs the solutions they need to cost-effectively deliver competitive products with a highly scaleable/reliable source code that is supported by a world class customer service organization. The networking protocol solutions have 4 main differentiators: code quality, company stability, engineering expertise, and unrivalled customer support. The software is extremely modular in design, with published interfaces: customizable macro interfaces to the operating system services and asynchronous, message-based interfaces between the components. This design enables the software to be readily integrated with any operating system and underlying hardware, as well as custom user applications, third-party components, and legacy systems. Data Connection's portable software products run within a portable operating environment called the N-BASE. The NBASE is architected with the experience of developing portable software for over twenty-one years. The key design goals are as follows: minimum portation work, maximum performance, scheduling flexibility, comprehensive testing and diagnostics and high availability/resilience.
Vertical Markets Targeted
Data Communications and telecommunications OEMs. Service providers, large enterprises, and Government.
Processors Supported
The N-BASE approach to portability ensures that the Data Connection protocol software will run on any processor supported by Green Hills' products.
Supported Green Hills Products
Data Connection's protocol software is already pre-integrated with the Green Hills INTEGRITY RTOS. In practice, Data Connection's N-BASE approach to portability means that its protocol software will run on any supported Green Hills OS product.
Headquarters
100 Church Street
Enfield
EN2 6BQ, UK
Phone: +44 20 8366 1177
Url :www.dataconnection.com