Third Party Partners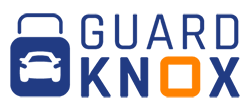 Product type
Automotive applications
Products
GuardKnox Domain Controller Platform
GuardKnox Vehicle Server Platform
Product Summaries
The GuardKnox Domain Controller is high-performance computing platform with a flexible architecture design to provide a uniform hardware and software ECU platform for pre-Zonal E/E architectures.
The GuardKnox Vehicle Server is a multi-domain compute server with an integrated high-performance gateway that supports a large number of automotive interfaces, including Ethernet.
Product Descriptions
Domain Controller Platform
The Domain Controller is supporting mixed criticality (safety and security). Current variants include gateway domain controller, body and comfort domain controller and IVI domain controller. All share a uniform design, software stack and software toolchain. The Domain Controller can be adapted to provide a solution for telematics domain controllers and ADAS domain controllers.
Vehicle Server
The Vehicle server enables multi-partition, multi OS and SOA application hosting in a mixed criticality environment. The design provides seamless transition from mass-market solutions to premium solutions, all utilizing the same hardware architecture, software architecture as well as the same toolchain. The same architecture can be used across backbone ECUs, optimized in each for different application groups, while still maintaining the same development environment, uniform software deployment infrastructure (including between backbone ECUs) with smarter centralized management, leveraging economy of scale.
Supported Green Hills Products
Supported Processor Architectures
NXP S32G Vehicle Network Processor
Xilinx Zynq Ultrascale
Xilinx Zynq 7000
Headquarters
2 HazHon POB 320
Ramla, Israel
72102020
Website:www.guardknox.com