Third Party Partners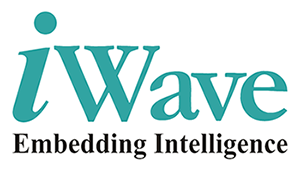 Product Type
System on Modules(SOM), Single Board Computers(SBC), Development Platforms, Board Support Packages(BSP), Custom Design and Services.
Product or Product Family Name
iW-RainboW-G15x Family of Products
Product Description
iW-RainboW-G15M SOMs:
iWave specializes in accelerating design cycles by using modular approach of System On Modules (SOM). These SOMs are based on NXP's i.MX6x processors targeted for faster and multimedia focused applications. They are available in two forms:
iW-RainboW-G15M-Q7: i.MX6 Qseven System On Module
iW-RainboW-G15M-SODIMM: i.MX6 SODIMM System On Module
iW-RainboW-G15S SBC:
iWave's iW-RainboW-G15S i.MX6 Single Board Computer integrates all standard interfaces into a single board providing ultra-compact yet highly integrated platform that can be utilized across multiple embedded PC, system and industrial designs.
iW-RainboW-G15D Development Platforms:
The i.MX6 Development Board incorporates i.MX6x SOM and a carrier board. iWave provides development platforms with Board Support Packages (BSPs) for quick prototyping of applications in various verticals. The development platforms are available in two forms:
iW-RainboW-G15D-Q7:i.MX6 Qseven Development Platform
iW-RainboW-G15D-SODIMM: i.MX6 SODIMM Development Platform
Processors Supported
NXP i.MX6 Applications Processors based on ARM® Technology
Supported Green Hills Products
About iWave Systems Technologies
iWave Systems Technologies, an ISO 9001:2008 certified company, established in the year 1999, focuses on standard and customized System on Module/SBC product development in Industrial, Medical, Automotive & Embedded Computing application domains. iWave Systems also provides comprehensive Engineering design services involving Embedded Hardware, FPGA and Software development.
Headquarters
iWave Systems Technologies Pvt. Ltd.
No. 7/B, 29th Main, BTM Layout 2nd Stage,
Bangalore - 560 076, India
Phone: +91-80-26683700, 26781643, 26786245
Fax : +91-80-26685200
Email: mktg@iwavesystems.com
Web: http://www.iwavesystems.com/
Sales Contact
Lakshmeesha Inna
No. 7/B, 29th Main, BTM Layout 2nd Stage,
Bangalore - 560 076, India
Phone: +91-80-26781643
Fax : +91-80-26685200
Email : mktg@iwavesystems.com