Third Party Partners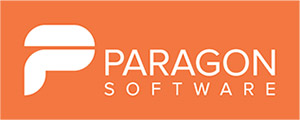 Partner name
Paragon Software GmbH
Product Type
Product Name
Paragon File System Link (NTFS, exFAT, HFS+, APFS file systems)
Product Summary
Paragon File System Link is a collection of high-performance, multi-process access file system drivers, that optimizes read/write performance, mount & initial indexing time, and CPU utilization.
Product Description
Integrated behind the INTEGRITY Virtual File System (VFS) framework, Paragon File System Link allows multiple applications to access the optimized file system drivers simultaneously.
Paragon File System Link enables car owners to connect USB devices, SD Cards, or other storage media directly to in-vehicle infotainment (IVI) systems and instantly enjoy audio and video recordings, regardless of the file system used.
The unique Standby Mode functionality ensures file system consistency and reduces the need for file system checks and repairs. The highly effective Fast Mount feature enables instant access to content, effectively shifting system response time and readiness into high gear. Featuring highly optimized source code, Paragon File System Link ensures low system requirements without system resource overloads.
Paragon File System Link is a highly flexible kernel module that easily integrates into compile workflows, for the fastest time to market.
Supported Processors
ARM Cortex-A8/A9/A15 based CPUs (e.g. NVIDIA Tegra, Fujitsu EMERALD, Texas Instruments Jacinto6, NXP i.MX6, Renesas R-Car H2/H3/M2/M3, Qualcomm 820A)
IIntel x86/x86_64 or compatible based CPUs
MIPS
Others possible on request
Supported Green Hills Products
Headquarters
Paragon Software GmbH
Wiesentalstr. 22
79115 Freiburg
Germany
tel: +49 761 59 018 – 202
fax: +49 761 59 018 – 130
email: sales@paragon-software.com
www.paragon-software.com