Third Party Partners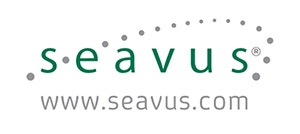 Seavus® is a software development and consulting company with a proven track record in providing successful enterprise-wide business solutions. The company has over 600 IT experts worldwide and offers a variety of products and service options, successfully covering the European and US market from several offices in the world.
Their expanding portfolio covers: Embedded Systems Development, BSS/OSS, CRM, CEM, Business Intelligence solutions, ALM, business and consumer products, mobile and gaming solutions, managed services, as well as custom development, consultancy and resourcing. Seavus portfolio includes over 3.500 customers, among which leading worldwide telecoms and handset manufacturers, organizations from banking and finance industry, consumer electronics, technology, education, government, health, etc.
Product Type
Development of custom designed embedded systems
Product or Product Family Name
Robust and reliable embedded applications running on INTEGRITY OS
Integration and customization of platform security solutions
Advanced firmware upgrade solutions
Development and customization of kernel drivers for Android and Linux OS's
System Quality Assurance
Product Summary
We provide services and skilled engineers for the development of robust and reliable embedded applications running on INTEGRITY using the MULTI IDE. The applications are developed according to the latest design principles for the implementation and verification of robust and reliable embedded software. Design principles are based on experience gained from years of applications development of systems to production grade quality in the area of industrial machine monitoring, which run 24/7 in a harsh environment.
Increased security requirements on embedded systems require implementation of security features to prevent unauthorized system use and access to system's data. We are experts in integration and improvement of custom designed security solutions on new OS's and new platforms. The security solutions are based on ARM technology granting strict isolation between secure and unsecure modes of operation. We are experts in development of secure applications that run in Secure World and kernel proxies that interact with them from the Normal World.
During the lifetime of embedded devices secure and robust solutions are needed for upgrading installed firmware (OS and applications on them). For application upgrade, usually, upgrades are simpler, but for complete OS upgrade the situation is more complex due to the complexity of the latest OS's. Our teams are highly skilled in the development of secure and robust solutions including a full set of advanced features for validation of the operations and enabling roll back to the previous stabile state if the upgrade fails. The design of the solutions supports initial firmware downloads on embedded devices used during production.. The production firmware download tools are designed to be as efficient as possible so the production time is minimized as well as providing security and reliability.
Development and customization of Android or Linux kernel drivers for new devices is one of our main knowledge areas. Our teams of skilled engineers are developing highly optimized drivers per performance or power consumption based on the project specification. We are skilled in analyzing the existing drivers and upgrade them with missing functionality or better performances.
Proper verification of the solutions is a must for delivery of robust and highly performing embedded software. Our QA teams are skilled in development of automation systems and test scenarios that are highly optimized and automated. The optimized test frameworks are helpful in getting proper results in short time with a minimum time consumed from the QA engineers.
Processors Supported
Freescale i.MX Series
TI OMAP3 and OMAP4 series of SoCs
Custom designed SoCs based on ARM Cortex A8/A9/A15 CPU cores
Maxim MAX32590 (JIBE)
Qualcom SnapDragon 801 series
Maxim MAX32590 (JIBE)
Supported Green Hills Products
Headquarters
Seavus AB
Djäknegatan 2
211 35 Malmoe, Sweden
Phone: +46 40 300 940
Fax: +46 40 300 941
www.seavus.com