Third Party Partners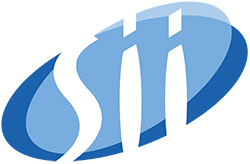 Partner name
Sii Poland (Sii Ltd.)
Product Type
Embedded software and firmware development
Quality Assurance
Secure Architecture design
Delivering low-latency, time demanding and multithread solutions
PCB design and production
Advanced custom solutions for test automation
Services Summary
With over 3,000 engineers, Sii is the Top IT and Engineering services provider in Poland. With an agile mix of nearshore and offshore experience, technical excellence and remarkable capacity, we execute various technology projects based on mature business models for leading Polish and multinational companies with utmost care and attention.
Sii supports clients with a broad scope of embedded services across the entire software lifecycle helping the initial concept of the project go smoothly through all phases — from requirements engineering, design (including security design) through development, test automation based on continuous integration till product integration and maintenance. We deliver from individual components through to complete product development.
We also work on all levels of the software stack, from application layer UI design and development, through middleware and hardware abstraction layer to device drivers and board support packages. Although most of our services are based on an iterative and agile approach, they are often incorporated into more waterfall or milestone-based environment of our customers.
All the above software development activities are embedded in safe and secure project environment where the security of our customers' IP is treated with utmost awareness and attention—which is especially important for our semiconductor and automotive sector customers.
We believe that our strengths such as technical excellence and proven offshore capabilities make us an attractive business partner!
Techinal expertise
Automotive Standards
AUTOSAR
Functional Safety (ISO26262)
Automotive SPICE
Firmware development & Validation
Requirements engineering
Architecture design, including secure architecture
New software development or solutions porting
Comprehensive software validation
Configuration Management
Building system development processes according to specific standards
Defining and automate development and test workflows in continuous integration system
Quality control monitoring and supervision
Risk identification and contingency/enhancement planning
Technologies & Tools
Experts in embedded programming languages
Advanced custom solutions for test automation
Selection of domain specific tools. Embedded Systems
Experience in delivering low-latency, time demanding and multithread solutions
Real Time Operating Systems (RTOS)
PCB design and production
Communication
Expertise in wired and wireless standards & protocols
Other standards
Processors Supported
ARM7, ARM9,
TI DSP TMS320 55xx, 67xx, 59xx, 644x, OMAP, DaVinci
Supported Green Hills Products
Headquarters
Sii Poland sp. z o.o.
al. Niepodległości 69
02-626 Warsaw, Poland
Tel: +48 22 486 37 37

https://sii.pl/en email: embedded@pl.sii.eu
sales contact: Sebastian Luczak