Third Party Partners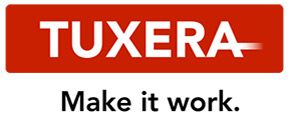 Tuxera is the leading provider of quality-assured embedded storage management software and networking technologies, helping people and businesses around the globe store and do more with their data.
Partner name
Tuxera Inc.
Product or Product Family Name
Reliance Edge
FlashFX Tera
GravityCS by Tuxera (Microsoft exFAT by Tuxera, Microsoft FAT by Tuxera, Microsoft NTFS by Tuxera, Tuxera APFS, Tuxera HFS+)
Product Type
File systems and data storage software
Product Summary
A Green Hills partner since 2012, Tuxera storage software and file systems for INTEGRITY RTOS are the go-to choice for leading OEMs, ODMs, and Tier1s when proven performance, reliability, and security are imperative, such as in the automotive, avionics, industrial, and medical industries. We offer a comprehensive portfolio of solutions to meet your data storage needs. In addition to the products listed above, we also offer VelocityFS by Tuxera – optimized for high-performance data management in automotive systems – and Reliance EdgeNAND integrated flash filesystem, designed specifically for data capture on SPI NAND hardware.
Product Description
Reliance Edge is a transactional file system designed to protect critical system and user data from corruption, specifically for systems where power loss may occur. UItra-configurable and MISRA C:2012 compliant, Reliance Edge is provided in full source code and works with any block device storage media in systems using Green Hills INTEGRITY RTOS. Reliance Edge can use standard block device drivers to access a broad array of storage media, including eMMC, UFS, SD/MMC, NVRAM, USB mass storage, and SATA (or PATA) disks.
FlashFX Tera is a flash memory manager that enables OEMs to use raw MLC/SLC NAND flash memory as an alternative to more expensive managed NAND devices. This single flash driver exceptionally handles wear leveling, bad block management, and other vulnerabilities of NAND flash memory. SPI (serial) and parallel NOR is also supported.
GravityCS by Tuxera is a file system suite for external storage connectivity including industry-standard file systems: NTFS®, FAT™, exFAT®, HFS+, and APFS for in-vehicle Infotainment (IVI) systems. Our patented optimizations to these embedded file systems make storage access faster and guarantee that no data is lost, while bringing full interoperability for memory cards and USB storage.
Processors Supported
Arm, Arm64 based CPUs such as Renesas R-Car series, NXP i.MX series, boards, and many others
Intel x86/x86_64 or compatible
MIPS, MIPS64
SuperH (SH4)
PowerPC Architecture
and others
Supported Green Hills Products
Headquarters
Tuxera, Inc.
Westendintie 1 02160
Espoo, Finland
tel: +358 20 764 1720
fax: +358 98 565 7002
email: sales@tuxera.com
www.tuxera.com